Creating A Global Energy Transition Supermajor: Dave Rogers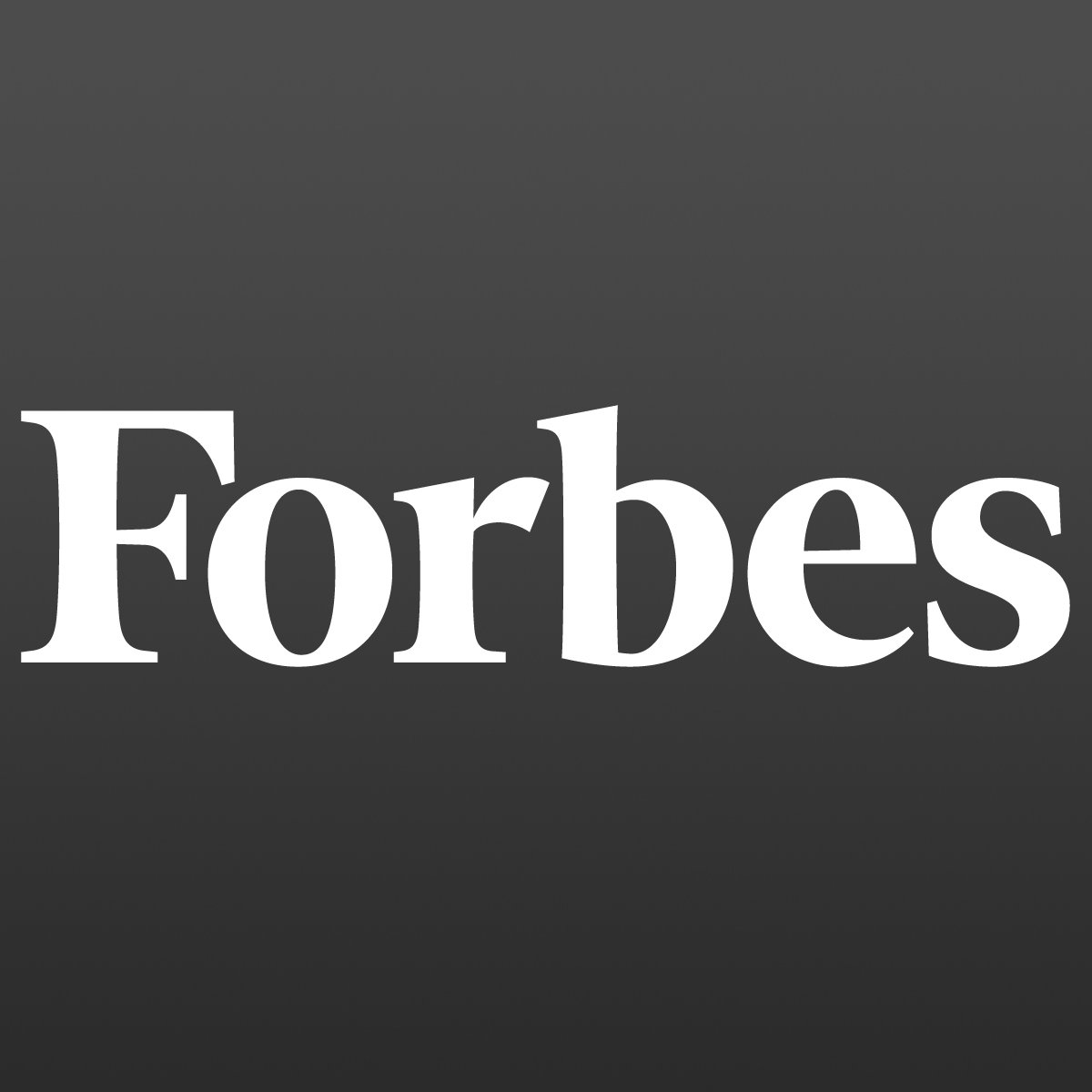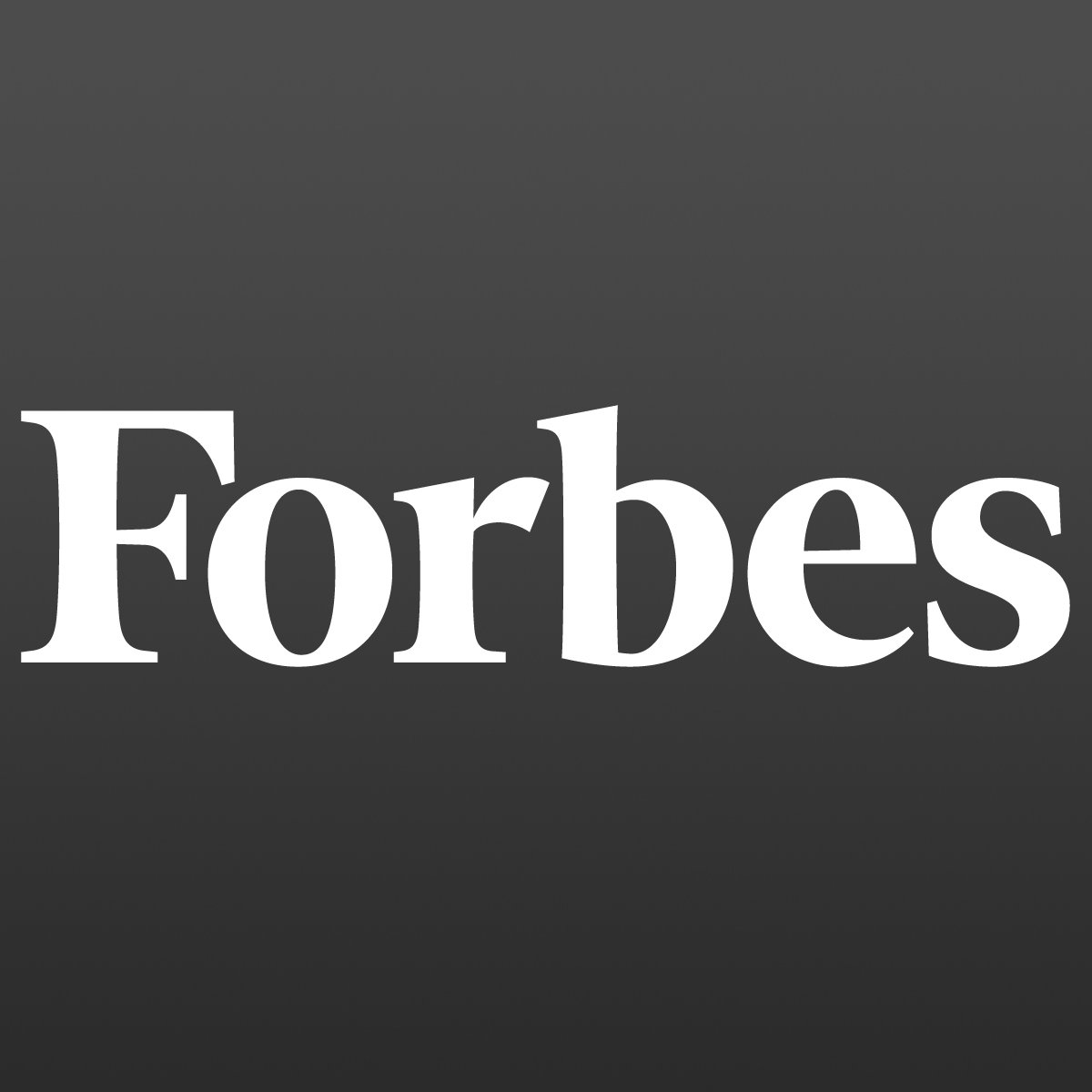 Amp's Founder and CEO has plans not just to become one of the world's largest renewable energy developers, but to redefine the meaning of a supermajor in the race to decarbonize our world.
Read the article on Forbes.
Over the last ten years, we've witnessed the beginnings of the largest and most ambitious energy transition in history. The fossil fuels that once powered the global economy are now making way for carbon-free alternatives, while governments and corporations have started filling the headlines with ambitious net-zero announcements.
But despite the renewable energy sector quickly transforming from a cottage industry into a global giant, scientists warn there's still a long road ahead of us if we're to minimize - and ultimately reverse – the devastating impacts of climate change.
Thankfully, while there may be too much CO2 in the air, it's accompanied by a growing sense of optimism. Solar and wind installations now set records almost every month, the demand for grid-scale batteries is already outpacing supply, and green hydrogen is now a hot topic in virtually every major economy.
The wheels are finally turning, and it's a great time to be in the decarbonization business. The energy transition will be complex and multifaceted. Reducing conventional fossil fuels, optimizing renewable energy with battery storage and green hydrogen, and modernizing the grid through government and utility transformation are all factors that need to work in concert to make a long-lasting impact.
But for Dave Rogers, Founder, President and CEO of Amp Energy, it's not enough to simply be a large player in an international market. Instead, he has his sights set on becoming a global energy transition supermajor, a title generally reserved for the most powerful oil and gas multinationals such as BP, ExxonMobil, and Shell.
Moving the World Beyond Fossil Fuels
After founding Amp Energy in Toronto, Canada in 2009 with his business partner Paul Ezekiel, Dave quickly made an impact in his home market via the development and acquisition of several multi-megawatt solar projects. Today, the company boasts more than 7GW of clean energy assets built or under contract, comprised of distributed, utility-scale, and hybrid renewable generation, in addition to a growing portfolio of standalone battery projects, a key focus and growth area for Amp.
Now operating throughout North America, the UK, Spain, Australia, Japan, and India, Dave is confident Amp's unique culture and technological leadership will unlock levels of scale rarely before seen in renewable energy.
"We believe in a holistic approach around helping corporates and governments achieve net-zero. With our expertise, rigorous and differentiated investment approach, and integration of our proprietary digital energy platform, we are well-positioned to create a global energy transition supermajor," Dave said. "Every single person at the company is focused on it, and every employee is also an owner of the company, which is a critical piece of how we get everyone aligned with the same mission."
"The size of the market will not be our challenge. What we need to do is continue to scale at pace while maintaining rigor in the market and focusing on our investment due diligence."
With a vision of becoming an energy leader, it's easy to assume Amp's corporate mantra is one of expansion at all costs. But in reality, it's a calculated strategy: operating with precision and investing in the right projects, in the right places, at the right time. With solar and wind farms offering lifespans of up to 40 years, Dave clearly understands the importance of making long-term commitments to his markets, projects, and customers.
"We believe in the markets we've chosen as they provide us with both immediate scale along with sustainable long-term growth opportunities. And that's what we look for in any market. We're not purely opportunistic when we look at markets, we make long-term commitments after a thorough internal review, the hiring of world-class local teams, deeply engaging with communities and setting long-term goals and objectives for that market."
And while growth - especially global growth - is an evolution for any company, Dave believes Amp's expansion certainly won't be hindered by a lack of demand. Despite the continued global pandemic, renewable energy installations grew by almost 290GW in 2021.
It's not just those within the company that believe in Dave's vision either. In late 2020, Amp took another significant step forward with a $374 million commitment from global investment giant The Carlyle Group. The move enabled Amp's continued growing asset base and expansion of its proprietary digital energy platform, Amp X.
The Growing Need for Big Batteries
Utility-scale solar and wind farms are critical for grid decarbonization, but they still only form select pieces of a complete solution. Aside from the challenges of maintaining baseload supply when the sun isn't shining or the wind isn't blowing, there are also fundamental issues of grid stability requiring solutions that both mimic and improve upon existing infrastructure.
"When you connect renewables to the grid en-masse, grids become increasingly destabilized," Dave said. "It drives an increased need for flexibility, meaning the dispatchability of those renewable energy resources. And for that to happen, you need battery storage."
"Battery storage is absolutely critical. It's a fundamental piece of our entire business strategy."
This need has created an unprecedented demand for grid-scale batteries, which governments and utilities are quickly discovering can do a lot more than facilitate the uptake of solar and wind. They can also provide load-shifting, frequency control, synthetic inertia, and many other valuable grid services traditionally provided by thermal generators. "The requirements for balancing, capacity, and many other services that utility-scale batteries can provide are going to continue to be a large and growing opportunity over the next 10-20 years," Dave said.
Amp is already at the leading edge of the opportunity, recently announcing two 400MW battery assets in central Scotland, set to become the largest grid-connected batteries in Europe when they reach commercial operation in 2024. With each system providing 800 MWhrs of energy storage capacity, the projects will provide reliable grid stability services and power management across the central belt of Scotland. By storing and managing the dispatch of renewable energy generated from Scottish windfarms, the projects are future-proofing the UK's electricity infrastructure at a fraction of the cost of expensive transmission upgrade.
Moving forward, Dave expects the majority of Amp's solar and wind projects will be hybrid plants that can generate, store, and deploy clean energy exactly when it's needed. "Battery storage is a big part of our overall plan, and for the most part, all our generation assets will include battery storage in addition to standalone utility-scale battery projects."
Leveling the Energy Playing Field
While most traditional oil and gas supermajors have begun pivoting in greener directions - albeit at varying speeds - Dave believes Amp's global ambitions and nimbleness will allow it to continue competing with the traditional majors for years to come. Also, as these majors become more heavily invested in the energy transition, there's a belief that more and more strategic transactions will see the new transition platforms like Amp, partner with the traditional majors because the skills and strategies are complimentary. That trend has just begun and the view is that it will only accelerate in the future as profits from oil and gas are more heavily allocated to energy transition strategies.
"We don't really see them as direct competition yet," Dave said. "Many of the traditional supermajors are feeling public pressure to decarbonize and making relatively modest investments in the energy transition. But with the recent strength of oil and gas prices, their primary focus is still to extract maximum value from conventional fossil fuels. The progressive majors are making bold steps to integrate a transitional energy plan alongside their existing core business."
One of the critical challenges of competing with fossil fuels is matching their existing versatility and scale. Despite the environmental effects, coal, gas and others are energy-dense and can provide a reliable baseload supply throughout the entire year. But whereas solar farms were once relatively small projects that struggled to move the needle, Amp's large and growing backlog of hybrid installations combining solar, wind, and batteries are now offering direct replacements for aging and power stations in the future.
"We have a very entrepreneurial culture and we can move very quickly. It's a huge differentiator, and it's why I think we're in a position to completely redefine what a supermajor can be."
The company also sees a big future in green hydrogen, the colorless liquid made using renewables with the potential to decarbonize entire industries such as shipping, aviation, and heavy manufacturing. "A lot of net-zero is rooted in electrification, but many industries can't do that. So, we're also making a very big push towards green hydrogen and its byproducts such as green ammonia," Dave said.
Having begun unlocking the ability to provide clean energy 24/7 and green hydrogen emerging as an adjacent and growing opportunity of the future, Dave believes Amp is poised for continued rapid growth. "Over the next 5 years, we will continue making an aggressive push throughout Europe, especially given the urgency of energy security in the region with the recent conflict in Ukraine. We will also continue making very large investments in Australia, alongside our continued push in the US and Japan."
Bringing Governments and Utilities Together
Of course, government cooperation is a critical factor in transitioning the world to clean energy, as they're typically the key intermediary between renewable projects and the end consumers. And with the costs of solar and wind dropping so dramatically in recent years, Dave says it's now critical for governments to focus less on economic incentives and more on supporting their network operators.
"Over the last ten years, it has mainly been governments subsidizing or putting targets in place so that the renewable energy sector could grow," Dave said. "Now, in almost every single market in the world, you have renewables offering the lowest cost of energy. So, you don't necessarily need subsidies anymore, what you need is governments to support, if not push the transition from the utilities to allow the mass build-out required."
Amp highlighted this trend with the announcement of the Renewable Energy Hub of South Australia, a landmark project combining 1.3GW of solar and wind coupled with up to 540MW of battery storage, alongside massive hydrogen export plans. Expected to begin staged energization late 2022, the project will leverage $2 billion of investment to power 230,000 Australian homes and accelerate the local government's push to become a leading producer and exporter of green hydrogen.
"We need to continue moving quickly, and continue being at the forefront of markets where there are opportunities to make significant long-term impacts."
The former South Australian Minister for Trade and Development, Stephen Patterson, was excited by Amp's substantial commitment to his state's energy transformation. "The Renewable Energy Hub of South Australia will be fundamental in integrating our state's renewable energy storage assets and building our capability, and supporting the fast-moving energy transitions we're experiencing."
While Dave understands that fossil fuels will remain in the energy mix for some time to come, he's still confident that renewables will inevitably become the cheapest and most abundant source of energy. "The opportunity is massive. Of course, big oil and gas will continue making investments, and that's fine. But I think they are going to continue focusing on their existing business model given they still need to extract every single dollar from their existing assets," he said. "It's not going to change our view that we can still create a global energy transition supermajor."
Modernizing the Electric Grid
Achieving net-zero on a global scale requires transitioning away from fossil fuels and accelerating the uptake of renewables and battery storage. But in addition to ramping up clean generation, today's grids also require improvements on a fundamental level, particularly many of the power transformers that are based on antiquated technology.
"Most distribution utilities have no visibility of what's happening behind the meter. The current transformers and related infrastructure aren't digital, and in many cases issues such as thermal limits on their core infrastructure won't allow grids to achieve net-zero, or anything close to above 25-30 percent," Dave said.
With solar and wind now accounting for the majority of new energy generation throughout America and many other regions, Amp realizes that the grid as we know it today almost needs to be reimagined from the ground up. "Today's grids are fragile, due to intermittent (wind and solar) resources, along with massive EV adoption, coming online at scale," he said.
One of the critical factors in Amp's growth is the company's grid-edge digital energy platform, Amp X, which has developed technologies that facilitate and accelerate the uptake of renewable energy by optimizing those assets and stabilizing the grid. ALICE – the Agent for Lifestyle-Based Intelligent Control of Energy – is a user-centric behind-the-meter digital energy management system which enables consumers to optimize their energy use and maximize consumption when prices and carbon intensity are at their lowest. The behind-the-meter technology platform of Amp X will allow flexibility to be unlocked at a very large scale, enabling consumers and utilities to access revenue streams through participation in demand-response constructs.
Amp X has also developed the company's next-generation grid infrastructure asset, the "Smart Tx", a drop-in replacement for distribution transformers that helps network operators swiftly transition into the digital era. With powerful on-board data gathering and processing capabilities enabling unprecedented levels of network visibility, it can autonomously stabilize grids and maximize their efficiency by autonomously modulating voltage, optimizing power factor to maximize network efficiency, as well as the provisioning of synthetic inertia for greater system stability; three of the fundamental technical challenges for distribution utilities to keep their grids in balance and secure.
"We've created our own stand-alone division called Amp X that has leading data science and software teams developing state-of-the-art Artificial Intelligence informed proprietary algorithms to optimize a growing global fleet of flexible assets," Dave said. "We also have a strong belief that re-imagining grid infrastructure is critical, so there's an adjacent business that Amp X has created to deliver flexibility-as-a-service to utilities, specifically distribution network operators, where many of the constraints are happening as a result of the increasing penetration of Distributed Energy Resources (DERs) at the edge of the grid."
With a division focused on grid flexibility services, combined with a growing fleet of solar, wind, storage and green hydrogen assets, Dave believes his company has the ability to service governments, utilities, and corporate needs for mass-decarbonization.
"We need big corporates to make an accelerated push to net-zero, as we've seen with Amazon and Apple," he said. "We can't just put these targets 20 years down the road, because everyone will think about them in fifteen years when there are only five years left."
Building a Multi-Generational Company
For Dave, supermajor status is not an endpoint that he'll celebrate with unfurling banners and a ribbon-cutting ceremony. Instead, he sees it as a mission and constant reminder for his team to stay focused, to keep growing, innovating and leading the change that's required in the energy landscape for decades to come.
"Amp will continue scaling rapidly. We need to continue to be mindful of the markets we're operating in and keep pushing to grow, while being smart about where we allocate our capital and where we invest our time."
He also views Amp as a long-term company. "Paul (Ezekiel) and I started the company to create a generational business. This is what we want to do for the foreseeable future.
What does Dave think Amp's journey to becoming an energy transition supermajor will look like?
"As society and businesses collectively drive the energy transition towards a new age of clean, renewable and affordable power, we will continue to see the emergence of new business models, technologies, and access to capital that are encouraging for all of us who recognize that this change is needed. Amp will continue to be a first-mover in leading this necessary transition, and intends to capitalize on its global footprint and scale by providing large-scale, dispatchable, clean generation, and provide the necessary technology to drive the grid flexibility needed to keep and enhance the quality of life, including playing a significant role in building a sustainable future for future generations to come."
And despite some people still doubting the necessity or even the practicality of the renewable energy transition, Dave is clearly emboldened by the challenge of competing with the fossil fuel giants at their own game. "We don't apologize for our lofty ambitions," said Dave, proudly. "We embrace them."