Message from our Founder & CEO
It has been an exciting thirteen-year journey for Amp, but nothing has been more energizing than the last year. Since our beginnings as a small solar developer in Ontario in 2009, we have grown into a world-class, multi-technology global developer at scale, combining flexible renewable assets with our disruptive digital energy platform. The energy transition is evolving at a rapid pace, driven by digitalization and artificial intelligence, the core architecture behind Amp X, in conjunction with solar, wind, storage, and green hydrogen globally.
Participating in the 2021 COP26 climate summit reinforced our vision and focus on accelerating the energy transition. The team left the event with a renewed belief that we play an integral part in achieving the aggressive net-zero targets established by over 70 countries.
Internally, we've sharpened our environmental and social focus to strengthen the local communities where we operate. We've also reinforced our commitment to good corporate governance by announcing a Global ESG Committee that will provide valuable guidance and accountability throughout our expanding business activities. Externally, Amp lives at the critical intersection of energy and sustainability. Across our core markets, we continually strive to be a catalyst for change, helping corporations and grid operators navigate towards a net-zero future.

Solving some of the most critical problems of our time is, understandably, not without its challenges. Therefore, we must continue being agile, flexible, and willing to make bold decisions that inspire others. In the last year, we've announced several landmark projects that will profoundly impact markets around the world. With our renewable energy portfolio rapidly increasing in scale, we still believe that our people will always be our most valuable asset. We are committed to hiring the right fit for our culture, and putting rigor in our governance and company structure as our team continues to grow.
I believe that with the right people, culture, and vision, a sustainable future is well within our reach. For everyone here at Amp Energy, that's a future we can all be proud of.
Dave Rogers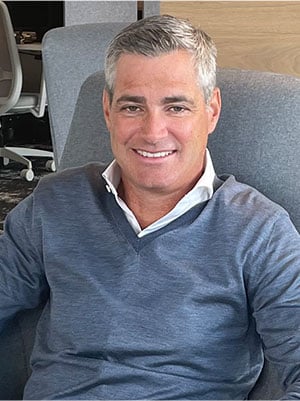 ...A sustainable future is well within our reach
Addressing Climate Change
through a sustainable and conscious organization
100%

Renewable
Energy Portfolio across 3500+ Projects
Net-Zero
for Scope 1 and 2 emissions
Global Impact
C02e Avoided from the Grid in 2021:
227,771
Metric Tons of C02e
Equivalent to:
25,738,125.86

Gallons of gasoline consumed

48,971

Vehicles driven in one year

28,699.15

Homes powered in one year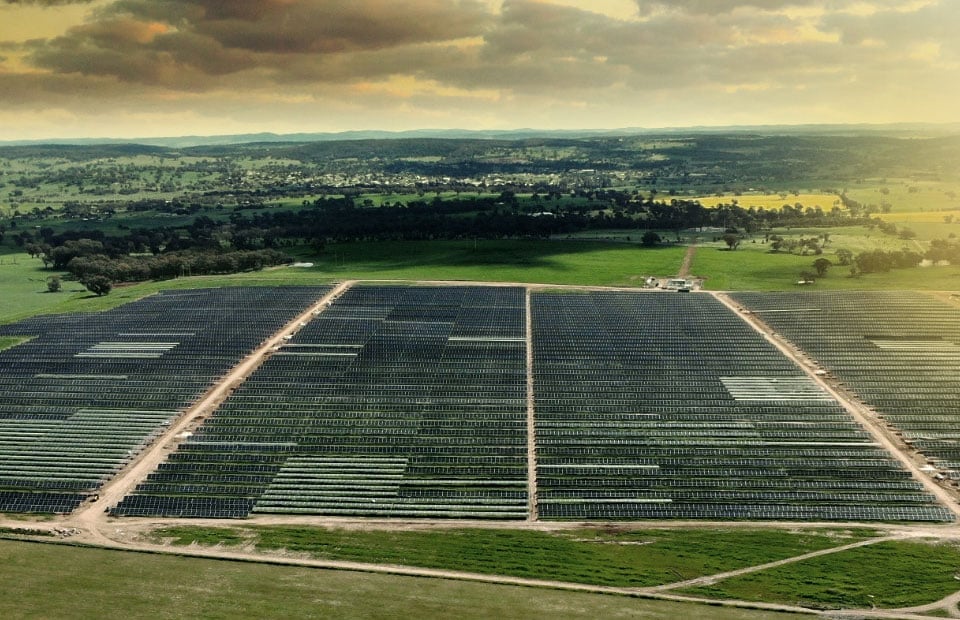 Community Engagement
At Amp, we have a local mindset backed by a global reach. In addition to reducing carbon emission, we believe renewables can also be a critical driver of economic and social empowerment.
Our renewable energy projects engage a broad range of stakeholders to create lasting relationships and stronger communities. Through our networks of local development partners, we work to understand each region's history, address its current needs, and develop a cleaner vision for the future.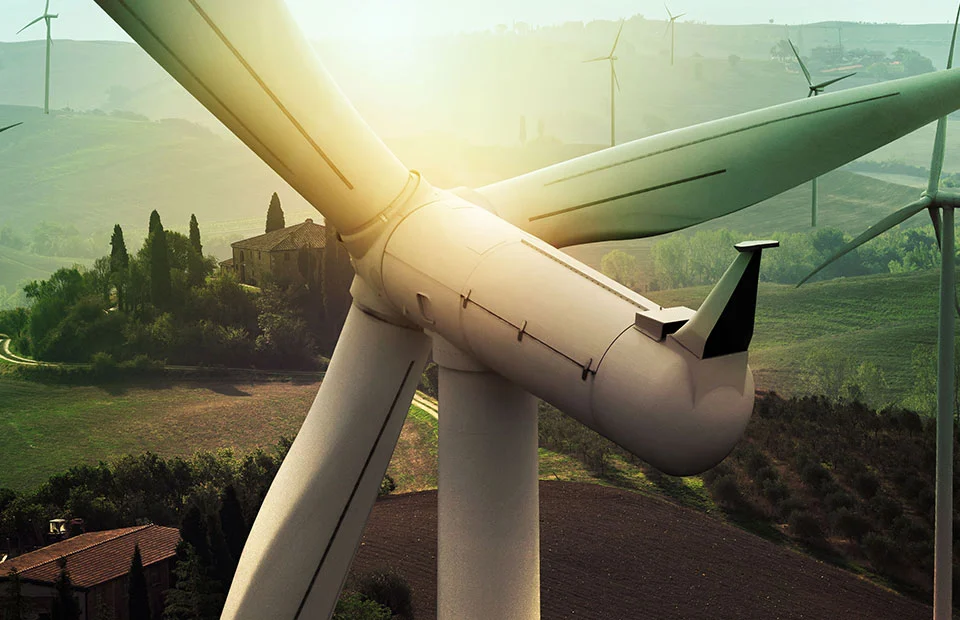 Environmental Leadership
With climate change impacting the entire world, Amp strives to be an environmental leader with a bold vision for the future. We believe renewable energy is the engine of the new economy, and that business growth and sustainability go hand-in-hand.
We are committed to supporting nature and biodiversity, and work to ensure our clean energy projects also drive positive and sustainable environmental change.
Sustainability has been a core value since inception and has progressively expanded over the years. We view sustainability as the intersection of environmental stewardship, social responsibility, economic prosperity, and innovation that results in thriving communities across the globe.
The road towards sustainability is long but at Amp we have a vision of a greener, cleaner energy future. We know to be a true leader we must first reflect inwards, continuing to introduce new initiatives and commitments that will help us achieve our ESG vision of Growing Responsibly. As we learn and grow, we will continue to build on our solid foundation of future-focused principles and commitments.
Olta Cibuku, Head of ESG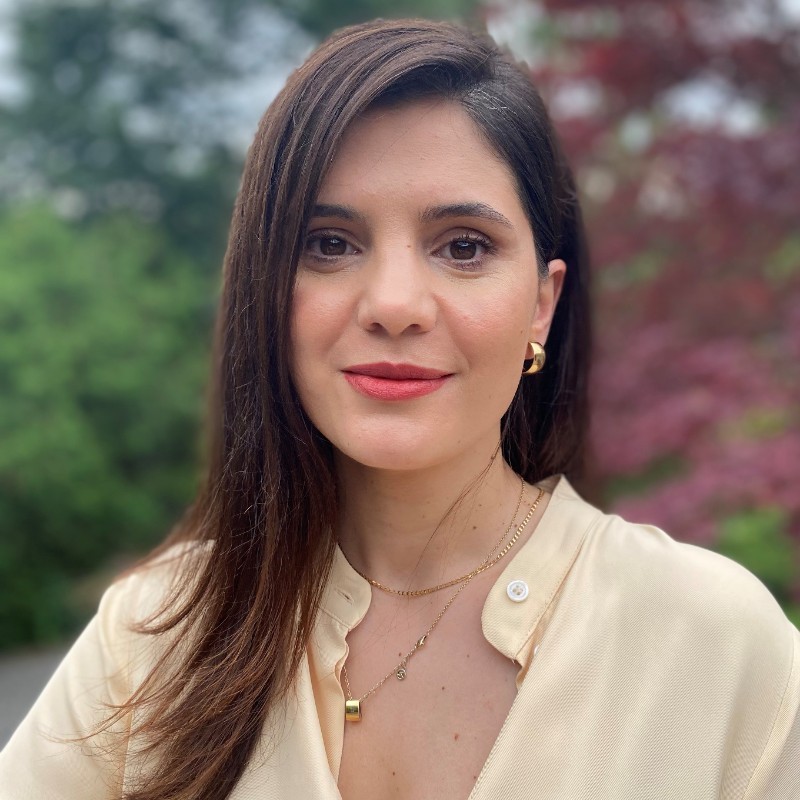 ...building a business and future we can all be proud of.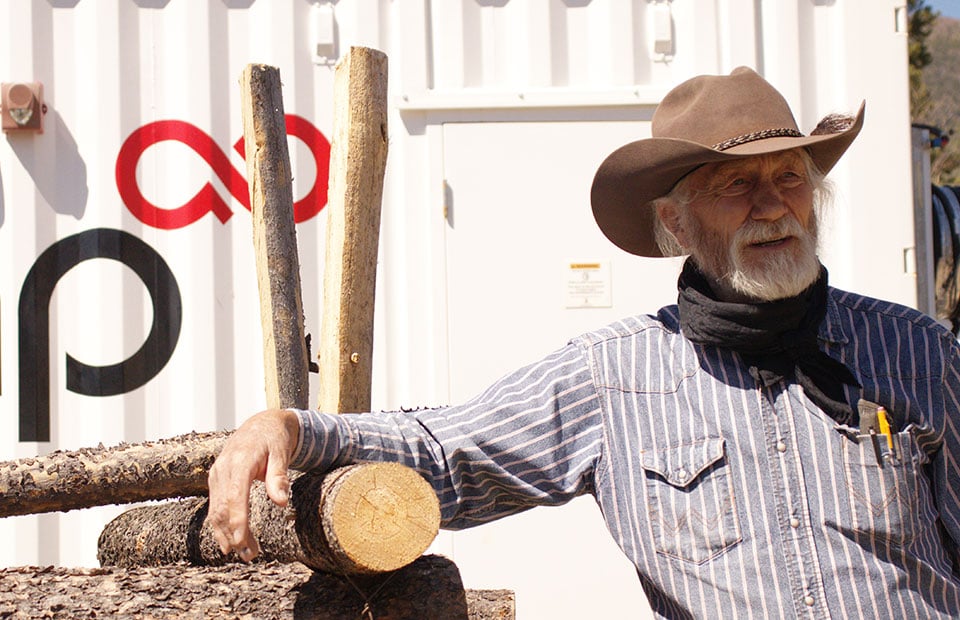 Delivering a Microgrid for a remote First Nations community, 100km from the nearest electricity grid
Located 100km from the nearest electricity grid in British Columbia, Canada, the Nemiah Valley is home to the Xeni Gwet'in band of the Tsilhqot'in people. In collaboration with the Xeni Gwet'in Chief and community leaders, our team has delivered a solar + battery storage microgrid to provide reliable energy, while offsetting carbon intensive diesel generators and reducing the cost of energy for the community.
Associations & Memberships