An exciting future in energy where business growth and financial returns are not at the expense of the environment
At Amp, we believe both can thrive as we create a more sustainable future. Each project we develop, build, and operate reflects our strict environmental values and commitment to a greener future. We continually strive to be both a leader in the energy transition and sustainability. Working with our global network of employees, partners, and communities, we're excited to be driving the global journey to net-zero.
Our team's commitment and experience collabourating with local stakeholds goes beyond clean energy generation.
Combining Solar and Biodiversity for a Greener Future
One way we accomplish our commitment to the environment is by investing in biodiversity impact mitigation and collaborating with local experts to ensure we develop projects that are fit for purpose.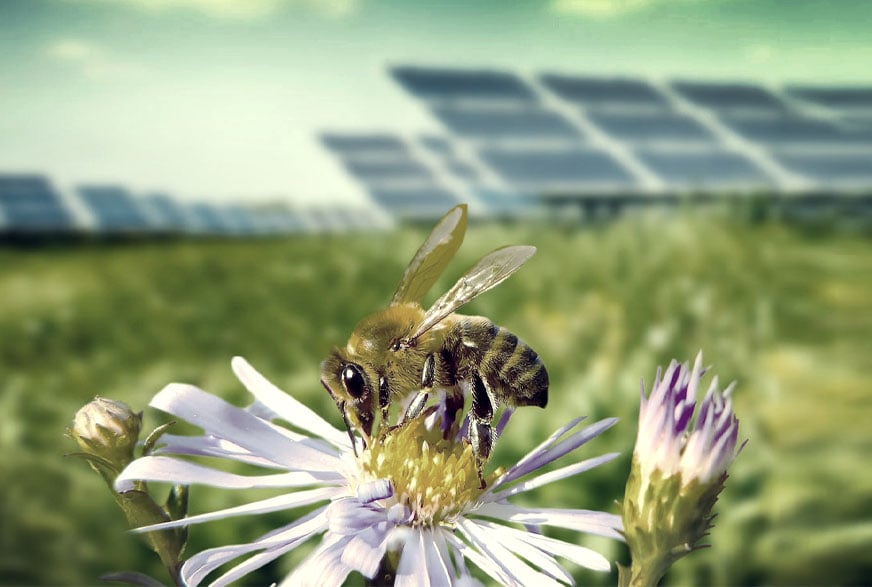 We've improved the native vegetation and biodiversity surrounding our a number of our US-based projects by establishing pollinator fields, supporting new animal habitats, and investing in soil and water programs.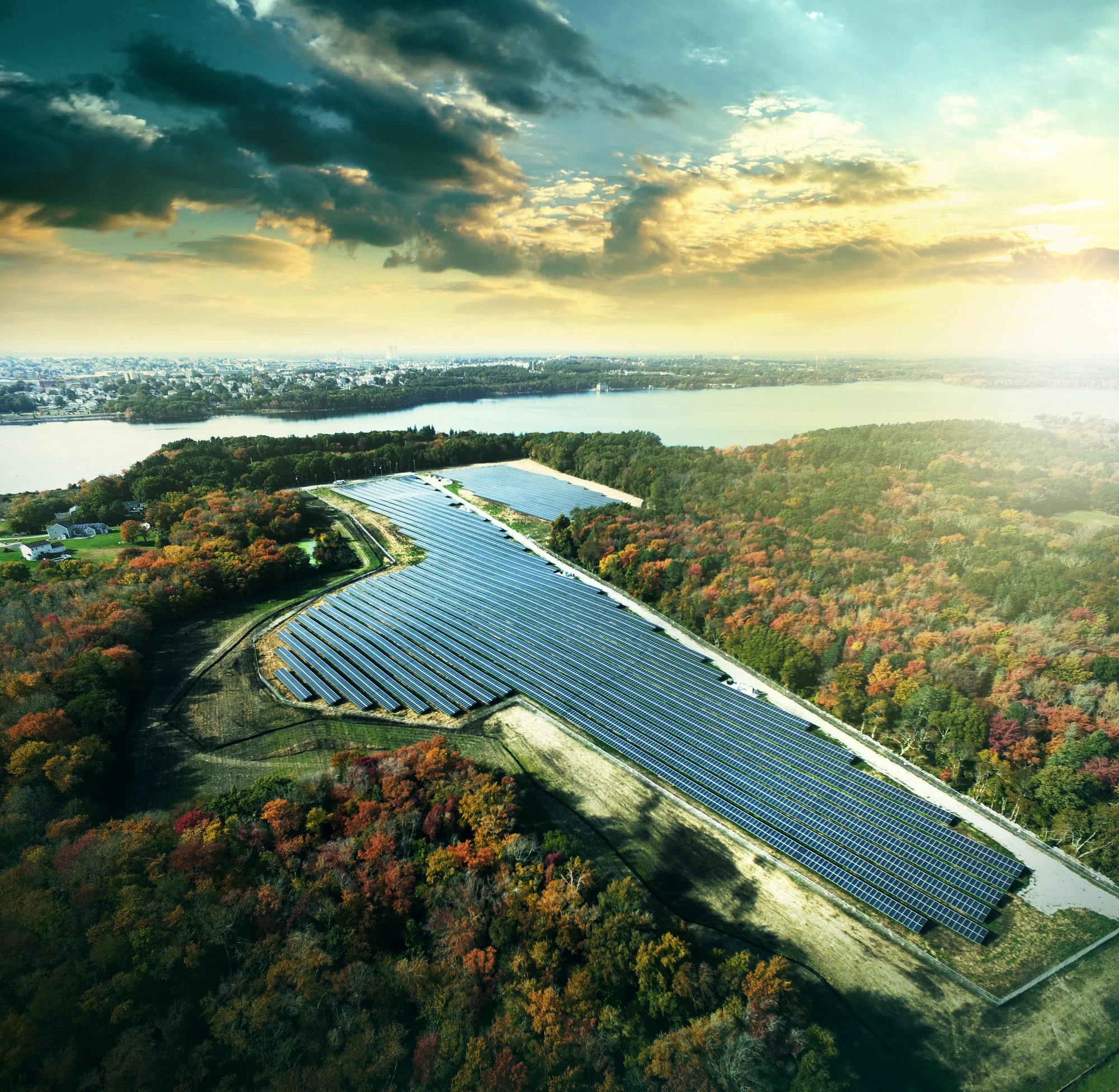 Our commitment to delivering innovative solutions is grounded in measurement, methodology, and the application of learnings.
Through our development planning process we have aligned to the University of Massachusetts' Pollinator Research with the goal of improving bee health created an opportunity to integrate their innovative approach to our sites in Massachusetts, Pennsylvania, and beyond.
The University of Massachusetts offers a Pollinator-Friendly Solar PV Certification Program developed by Consortium for Energy Efficiency (CEE) in consultation with state and federal agencies and subject experts. We have obtained the Silver Pollinator level of certification for our Massachusetts sites.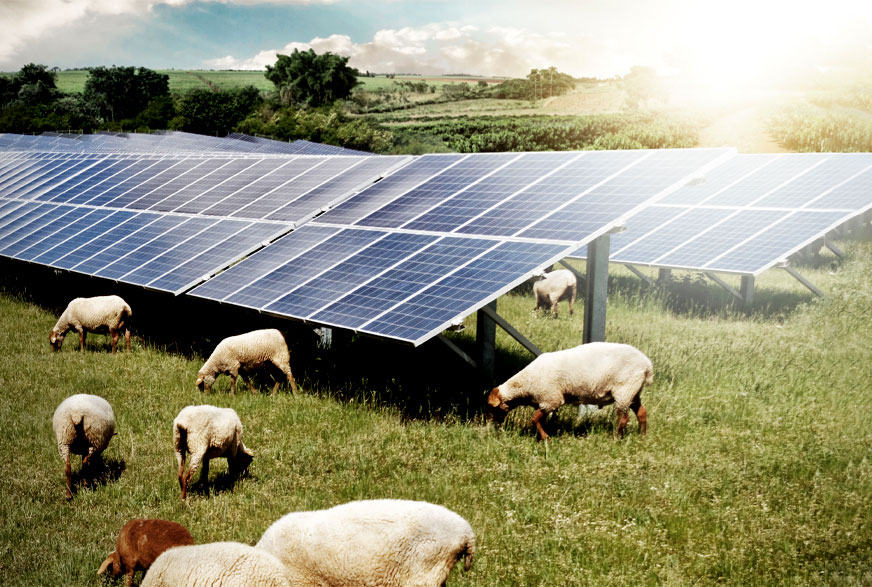 Dual-Use Agriculture
When our solar projects border local farms, pollinator fields can also provide grazing areas for livestock such as cows and sheep. The sheep benefit from a healthy diet and they naturally manage grass growth which reduces mowing requirements and wildlife disturbances.
Detailed Environmental Studies
As an energy transition leader with a strong commitment to the environment, our biodiversity efforts begin long before the first solar panel, wind turbine or battery is installed. We place significant emphasis on conducting detailed environmental studies during the initial stages of development. With wind and solar farms having significant physical footprints, correctly assessing their potential impacts has become pivotal in securing community and government support.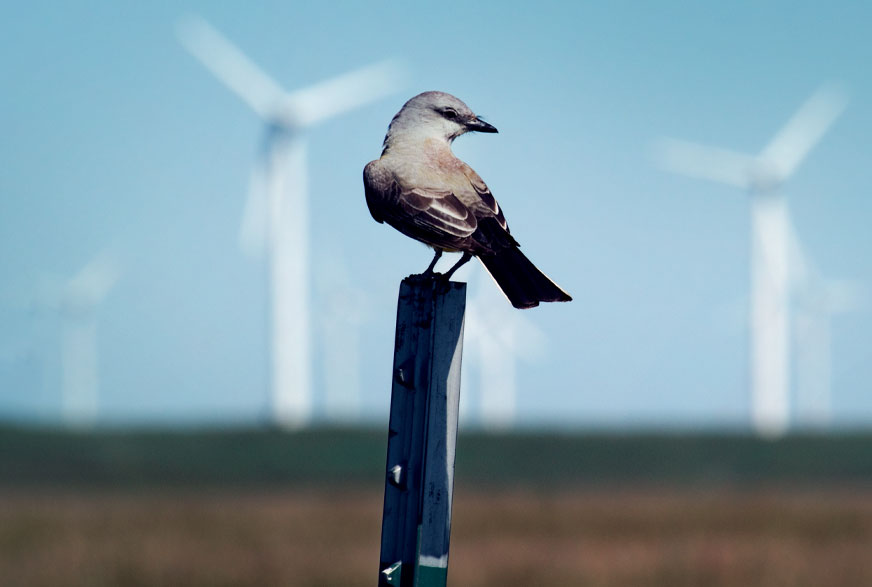 In Spain, we conduct year-long wind studies to assess bird flight paths and migration patterns, and partner with farmers to host wind turbines while maintaining their existing operations.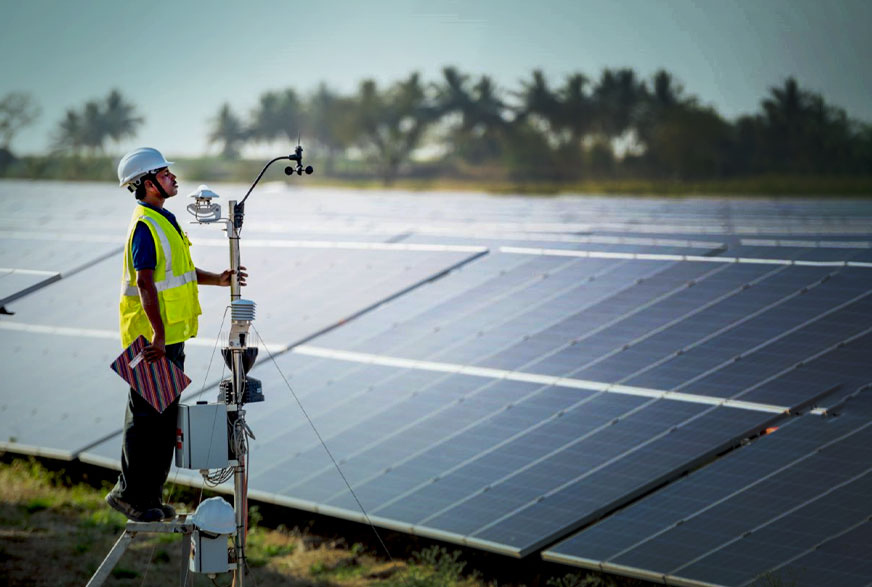 In the US and Australia, we participate in Native American heritage surveys and consultations with local tribes to inform its decisions about the sites being developed – an essential step in understanding the unique biodiversity and the development history of the site.
We then look to adapt the existing biodiversity management measures to support the health of local ecosystems. This process includes conducting environmental studies to assess the baseline conditions of local animal and plant life and then prioritizing the findings. In addition, we study each unique site to find opportunities to integrate honeybee hives, hibernacula, and ponds, wherever possible.
After installation, every project undergo regular surveys, follow-up environmental studies, and monitoring to produce annual biodiversity field study reports.
Forest Preservation in Japan
In Japan, a country with limited available land, we've worked to preserve native forest areas and support projects to improve the health of local water systems. In some projects, we've even converted sites that were originally developed for coal mining into sustainable clean energy generation.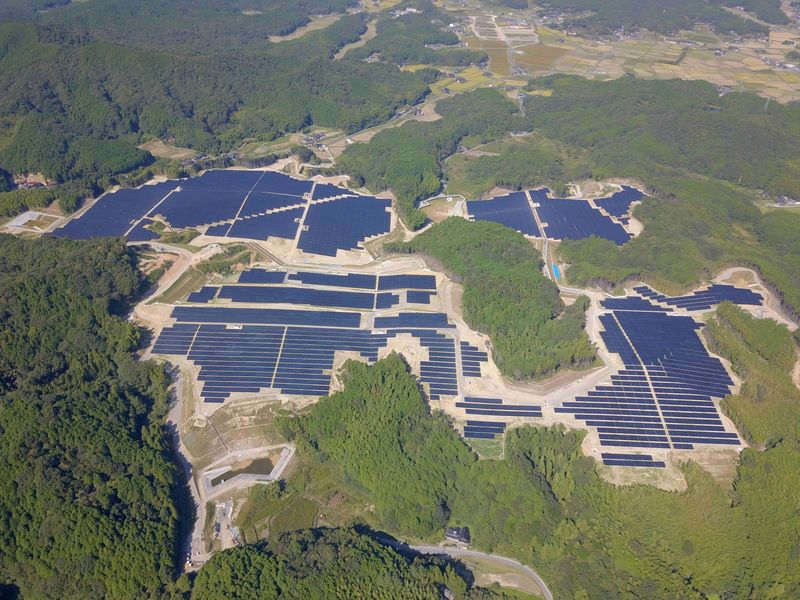 During the development of projects, such as our 60MW solar power plant in Fukushima City, we complete the Environmental Impact Assessment with the Ministry of Environment to ensure protection of the local forestry that surrounds the project. Obtaining the Forestry Development Permit to construct solid civil foundation including adjacent ponds, and entering into all of the necessary agreements with the local community.