2020 Sustainability Report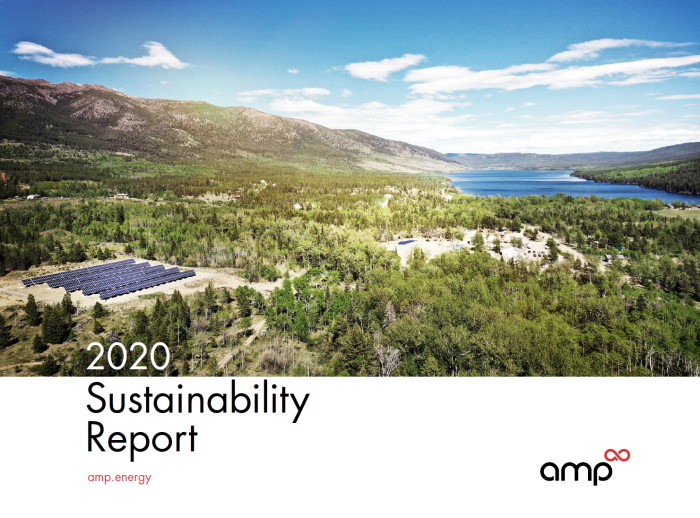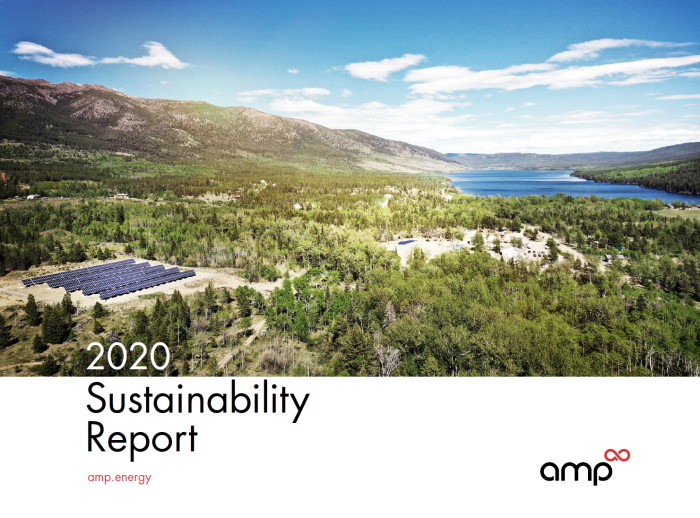 This annual report reflects our continued commitment to transparency on our journey to a more sustainable and resilient future. In the report, you will find an overview of our priorities, key commitments, progress to date, and case studies outlining our practices.
The road towards sustainability is long, but at Amp we have a vision of a greener, cleaner energy future. We know to be a true leader we must first reflect inwards, continuing to introduce new initiatives and commitments that will help us achieve our ESG vision of Growing Responsibly. As we learn and grow, we will continue to build on our solid foundation of future-focused principles and commitments.
Download in English

Download in Spanish

Download in Japanese